Electric Gate Fault Finding
Electric Gate Fault Finding
Electric Gate Fault Finding
Electric Gate Fault Finding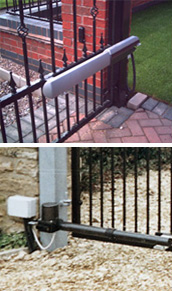 If your electric gates are suffering a fault, we can send an engineer to diagnose the fault.
We are able to supply and fit gate parts from the all leading gate manufacturers.
There could be a number of reasons why your electric gates have stopped working. Whether it's an intermittent electrical fault or more obvious cause, our expert engineers should be able to get your gate working again.
Common electric gate faults include: gates only opening half way, gates opening but not closing. Our engineers are proficient in fixing these, and many other issues.
We are also able to order you replacement or duplicate key fobs.